Manejo Defensivo & Supervivencia
de Trafico
CURSO PRESENCIAL DE 4 HORAS
Ver horario y registrarse
CURSO EN LÍNEA DE 4 HORAS
Computadora • Tableta • Teléfono •
¡Tu ritmo!
4 Hour Online or Classroom
¡Hacemos que la escuela de tránsito sea simple!


¿Recibió una infracción o tiene orden de la corte para asistir a Traffic Survival School? ¿Necesita despedir puntos de una infracción de tránsito? Inscríbase hoy en nuestro curso oficialmente certificado por la Corte Suprema de Arizona. Nosotros nos encargamos de los tramites en la corte.
Si usted recibió una carta de Departamento de Transito de Arizona o del Departamento de Vehículos y necesita Traffic Survival School, simplemente comuníquese con nuestros expertos
(602) 346-0028
Corte Suprema de Arizona Licencia #067 – Aprovada por todas las cortes de Arizona

Evite el costoso error de pagar la multa de su infracción de tránsito. Nuestro curso está aprobado por la corte Suprema de Arizona para despedir una violación de su infracción, prevenir puntos en su récord de manejo y evitar aumentos futuros en su póliza de seguro. También, puede tomar este curso si se lo requiere su empleador o si su compañía de seguro de auto le ofrece algún descuento. Simplemente llámenos con cualquier pregunta y nosotros le explicamos paso por paso.
Infracción fácilmente despedida – En línea Teléfono Tableta Computadora – En persona en Salón
Nuestro Proceso de 3 Fáciles Pasos
Nuestro sistema le guía paso por paso todo el curso
Curso de Manejo Defensivo de 4 Horas en Línea (Optimizado para Teléfono, Tableta, Computadora):
• Inscríbase, Mándenos un Correo Electrónico, Le Activamos su Curso
• Tome el Curso, Iniciar Y Detener en cualquier momento, Finalice el Curso, Obtener Certificado
• Reportamos a la Corte, Se Despide su Infracción, ¡Hecho!
Curso de Manejo Defensivo de 4 Horas en Persona (Salón)
• Escoja Fecha y Lugar, Inscríbase
• Asista y Complete la Clase
• Reportamos a la Corte, Se Despide su Infracción, ¡Hecho!
Traffic Survival Course de 8 Horas por el MVD o ADOT
• Inscríbase
• Complete, Reciba Certificado, Reestablezca su Licencia
• Reportamos, ¡Hecho!
Todas las escuelas de Manejo Defensivo en Arizona están requeridas de obtener antes de comenzar el curso el costo de la corte y el costo del estado. El costo incluye la tarifa de la corte (depende en la corte), recargo estatal de

$45.00

, tarifa del estado

$24.00

y tarifa de procesamiento

$9.95

. Para Calcular el costo total:

| | |
| --- | --- |
| State Fee | $24.00 |
| State Surcharge | $45.00 |
| School Fee | $39.95 |
| Processing Fee | $9.95 |
| Court Fee | select a court |
| Total Cost | select a court |

Nota: Nota: Por favor agregue un costo adicional de $14.95 si va a tomar el curso en persona.
Expertos Reales – Aquí para Ayudarle
Horas de Oficina Y Apoyo
Lunes a viernes – 8:00 am a 5:00 pm
Sábado de 7:30 am a 9:30 am | Domingo – Cerrado
Después de horas de oficina déjenos un mensaje y le regresamos la llamada al día siguiente (¡Siempre revisamos nuestros mensajes!)
Correo Electrónico de Apoyo en Línea
¿Por qué debe escogernos a nosotros?
Apoyo – Tenemos un equipo con mas de 20 anos de experiencia en Manejo Defensivo.
Plan De Estudios Superior – Actual y Atractivo. Aprenda realmente a ser un conductor mas seguro.
Los Mejores Profesores – Nuestros profesores con experiencia y conocimiento tienen antecedentes de Maestros, Entrenadores Corporativos y Cumplimiento de la Ley para asegurar que su experiencia en clase sea mas interesante y gratificante.
Plataforma en Línea Fácil de Navegar – Nuestro sistema en línea le guía en su curso paso a paso.
¿Hay un Curso de Manejo Defensivo en Persona Cerca de Mi?
Tenemos clases en persona en Chandler AZ, Phoenix AZ, Scottsdale AZ, Mesa AZ, Gilbert AZ, Surprise AZ, Tucson AZ, Avondale AZ, Yuma AZ, Glendale AZ y otros lugares en las comunidades de Arizona.
¿Cuáles son los Beneficios?
• Violación Despedida por la Corte
• Mantener Récord de MVD Limpio
• No Puntos
• No Aumento en Póliza de Seguro
• No orden de asistir a Traffic Survival School por violación de semáforo en rojo
¿Elegibilidad para la Clase?
• No haber asistido a una clase de Manejo Defensivo en Arizona en el último año.
• Violación no puede ser por un accidente donde hubo danos serios o una fatalidad
• Desde 08/31/2019, Una persona con una Licencia Comercial es elegible para asistir a clase si su multa fue en un automóvil que no es comercial.
• La multa debe ser por una violación de tránsito elegible. Y el curso debe ser terminado 7 dias antes de su corte o extension.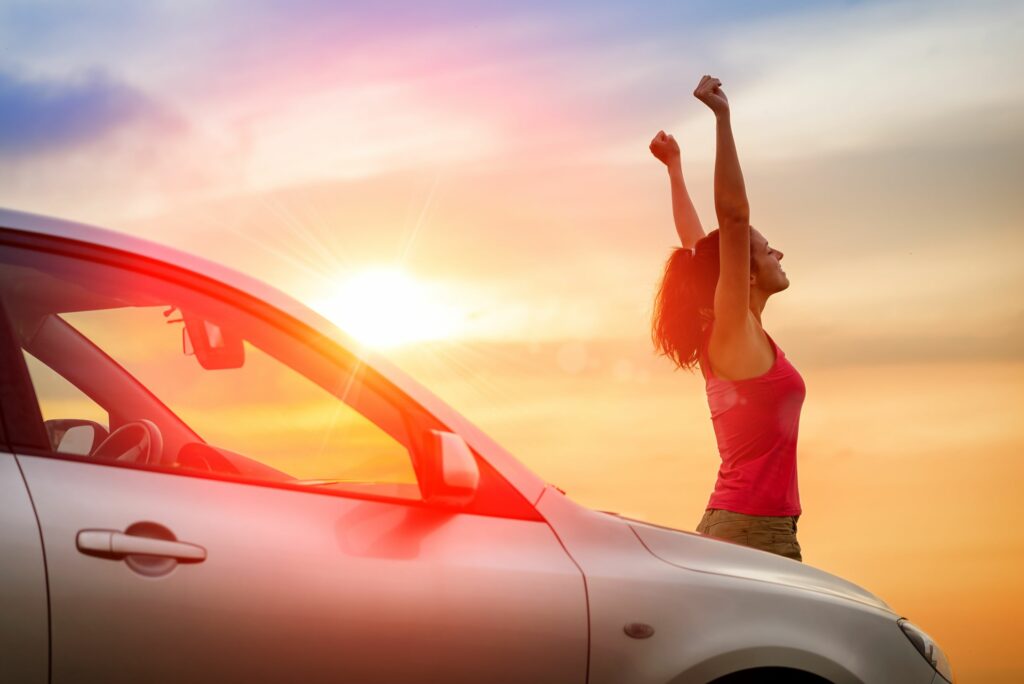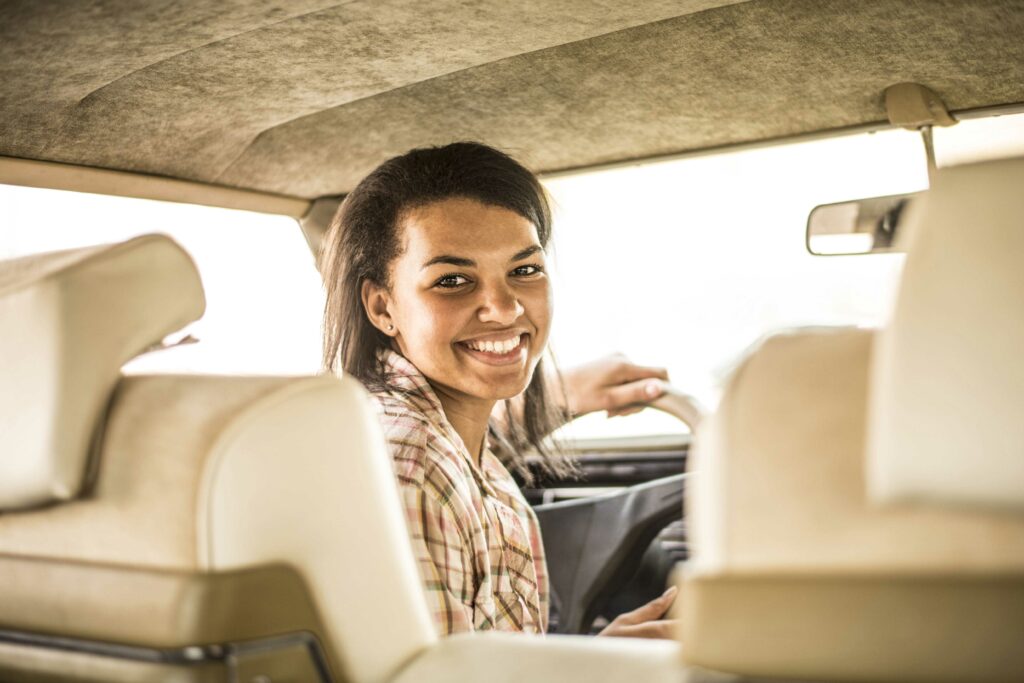 ¡Ha tomado una gran elección! Nunca pague una multa si es elegible para Manejo Defensivo. Asistir a clase le evita puntos en su récord de manejo, un récord negativo de manejo, costos altos de seguro de auto y le hace un conductor más seguro.
EZ AZ Escuela De Trafico Traffic School testimonios
Let's face it, no one wants to go to traffic school. Kudos to our instructor, Mrs. Perkins. She made the course interesting and kept it real sharing life's stories and getting the whole class involved. Being relatively new to the Phoenix area, I learned so much about how the laws here differ from where I came from. It doesn't matter how long you've been driving, there is always more to learn. I highly recommend EZ AZ!
I'm very satisfied with this Traffic school After calling multiple schools in regards to my local court waiving a court fee EZ AZ traffic school was the only knowledgeable school to know how to exactly do that. Mariliz the phone representative assisted me step by step and was great! The process was so much easy I look forward with my online course thank you so much!
I Learn Something New Every Time Not my 1st rodeo (what does that say about my driving?) but I actually don't mind going to this class. I learn something new every time. My instructor was just the right mix of funny and personable yet serious enough to get her point across.
Amazing and So Helpful It was amazing and so helpful i loved, if i had any questions they were ready to help me and very polite about it. And the instructor was just amazing i loved him! Loved it all!
Inexpensive! Inexpensive (compared to fines I was looking at) easy to use. Quick. Highly recommend!!
Fast and Easy to Finish! I learned several things i did not know before, so the class was well worth time spent. However on the down side it was much longer than expected. Also I'm a fast reader so I spent more than half the time waiting for the next page. I did not do it in segments. I sat through the whole thing in one sitting.
So easy and very convenient! So easy and very convenient. Did it all with just my phone. No traveling, no worries, just whenever I wanted to get it done before its expiration date of course.
Great experience with this organization! I had a grate experience with this organization! I was able to register for the class over the phone 40 minutes before the class started. Francesca, was the representative who gave professional and friendly customer service. She explained my payments in advance, before my purchase. Francesca, even notified the instructor of my short notice registration. She informed me of what to take to class and the time to arrive. I showed up early and I'm glad I did because there was a lot of people for class that day, and the signing in took a few minutes. The class ended on time and the lessons really set me in a more mindful state of mind. Chrispin, the instructor was very knowledgeable and you could tell he really enjoys educating the public to keep a safe and vibrant community. He was even willing to take questions after and during the short break. Chrispen, kept the audience engaged by using real life seniors and open ended questions. He impacted me to be more mindful and aware of the responsibility I am given and trusted to keep my community and it's members safe. I am grateful I had this learning experience.
Very Helpful and Clear The lady who helped me set up for a class was very nice and helpful and clear.
Highly Recommended! Even though there is never a good reason for having to take these type of courses, EZ Az Traffic School makes the experience a productive one. The option for taking it online is great! You can take breaks for the duration of the course, which makes it that much more convenient.
Outstanding Job Learning the Rules of the Road in Arizona! My first year here in Arizona and getting a traffic ticket going to traffic school educated me on what is different than driving in California where I came from . The instructor teaching the class did an outstanding job explaining the rules of the road and what to do when having to go to Court.
Last Minute Help Was Wonderful! I was a last-minute registration and Freddy made it easy! He was professional, attentive and I much appreciate the easy accommodation! I will definitely recommend you!